We've designed our playlist tool to be very user-friendly. The creation of playlists allows educators to assemble films and chapters on a given subject and to contextualize them with written descriptions. The playlist itself can also be given a description. To create a playlist, first ensure that you are logged into your CAMPUS account.
Then search for the film you are interested. Once on the film's page, click on the clock icon underneath the synopsis: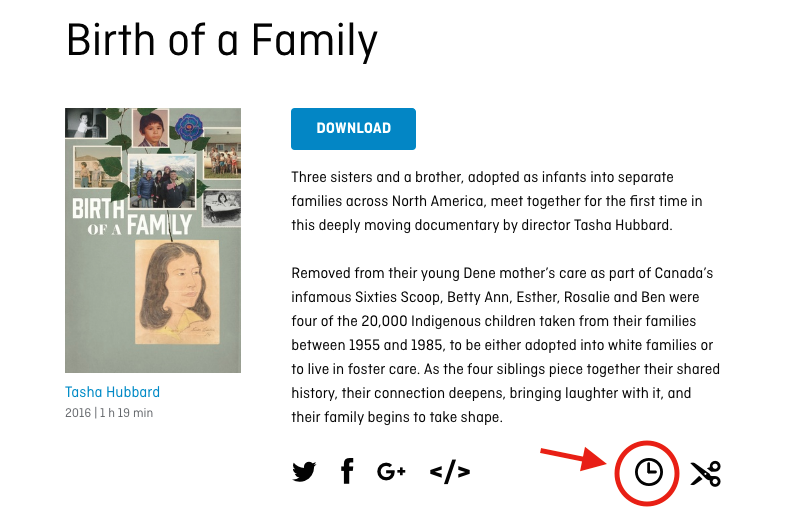 A window will appear, giving you the option to either add the film to an existing playlist, or to create one. If you select "create a new playlist", a field to enter its desired name will appear.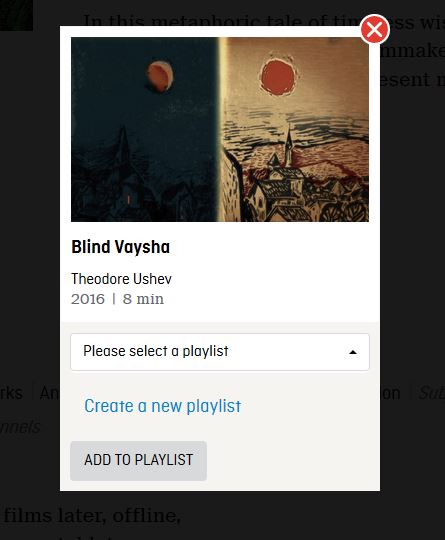 Once the film is added to a playlist, you will see a confirmation message: