Our educational chaptering tool is both useful and practical. Custom chapters allow educators to create an excerpt from any online NFB film. Teachers can also give their own title to the excerpt and give it a description. Chapters can be added to your saved playlists.
Here is a quick step by step guide on how to create a chapter:
1. Make sure you are logged into your account by looking over to the left of the screen. You should see your username just under EDUCATION in the menu.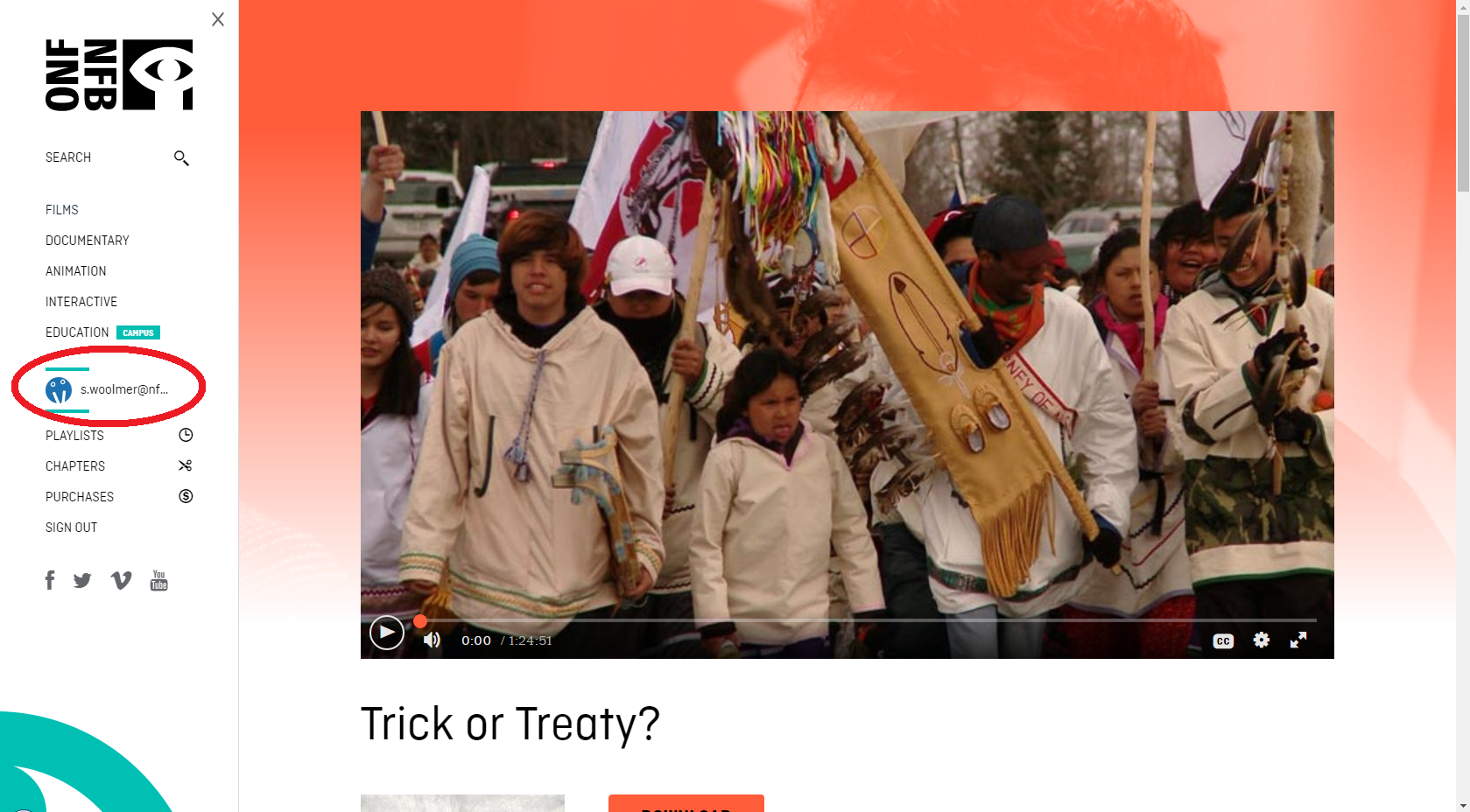 2. Go to the film's page and click on the scissor icon at the bottom of the description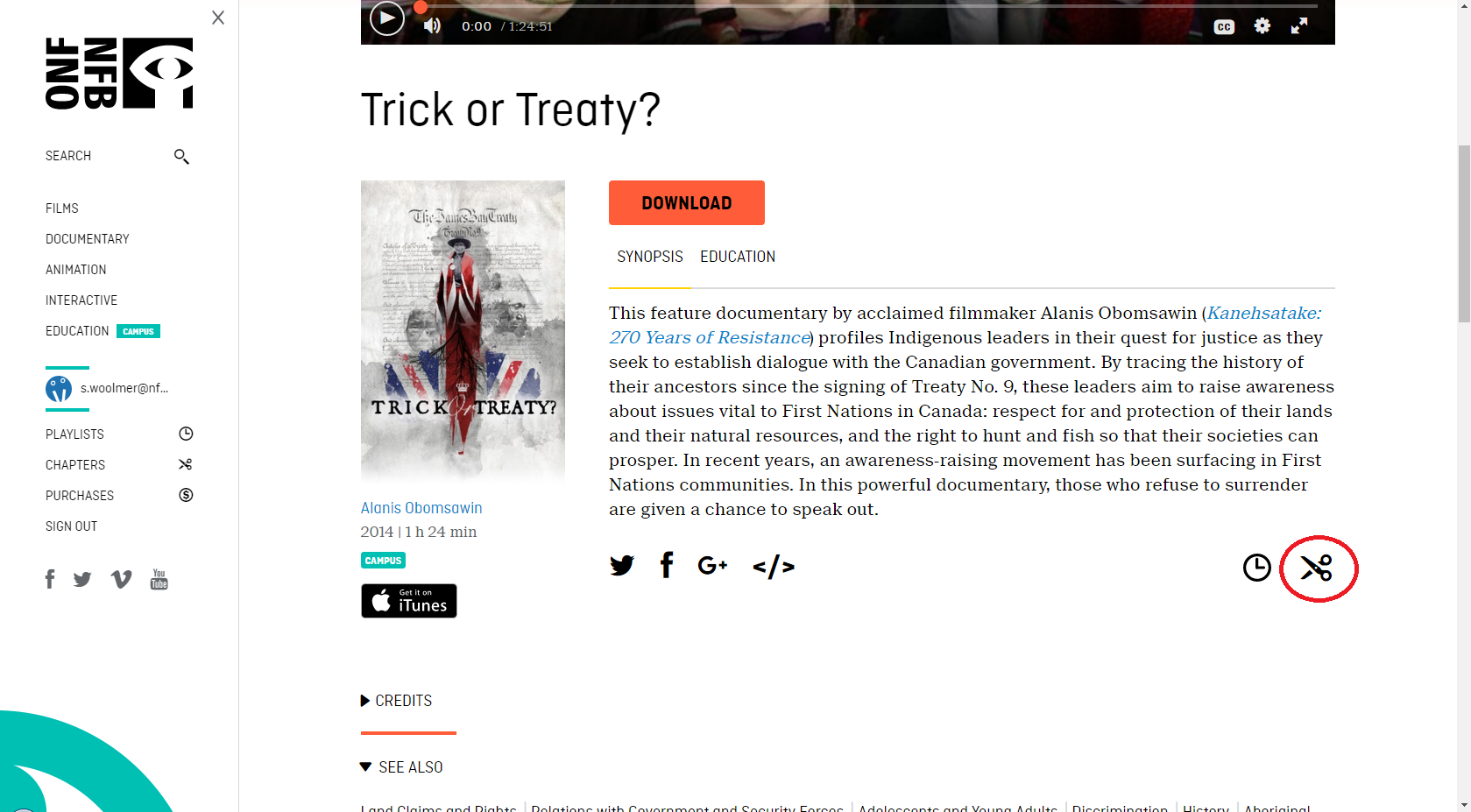 3. You will now have the chaptering tool at your disposal. You will be able to drag and drop the green arrows to select the sequence you would like to chapter. You can also add a title to your chapter as well as a brief description, notes or instructions. Make sure to SAVE your chapter.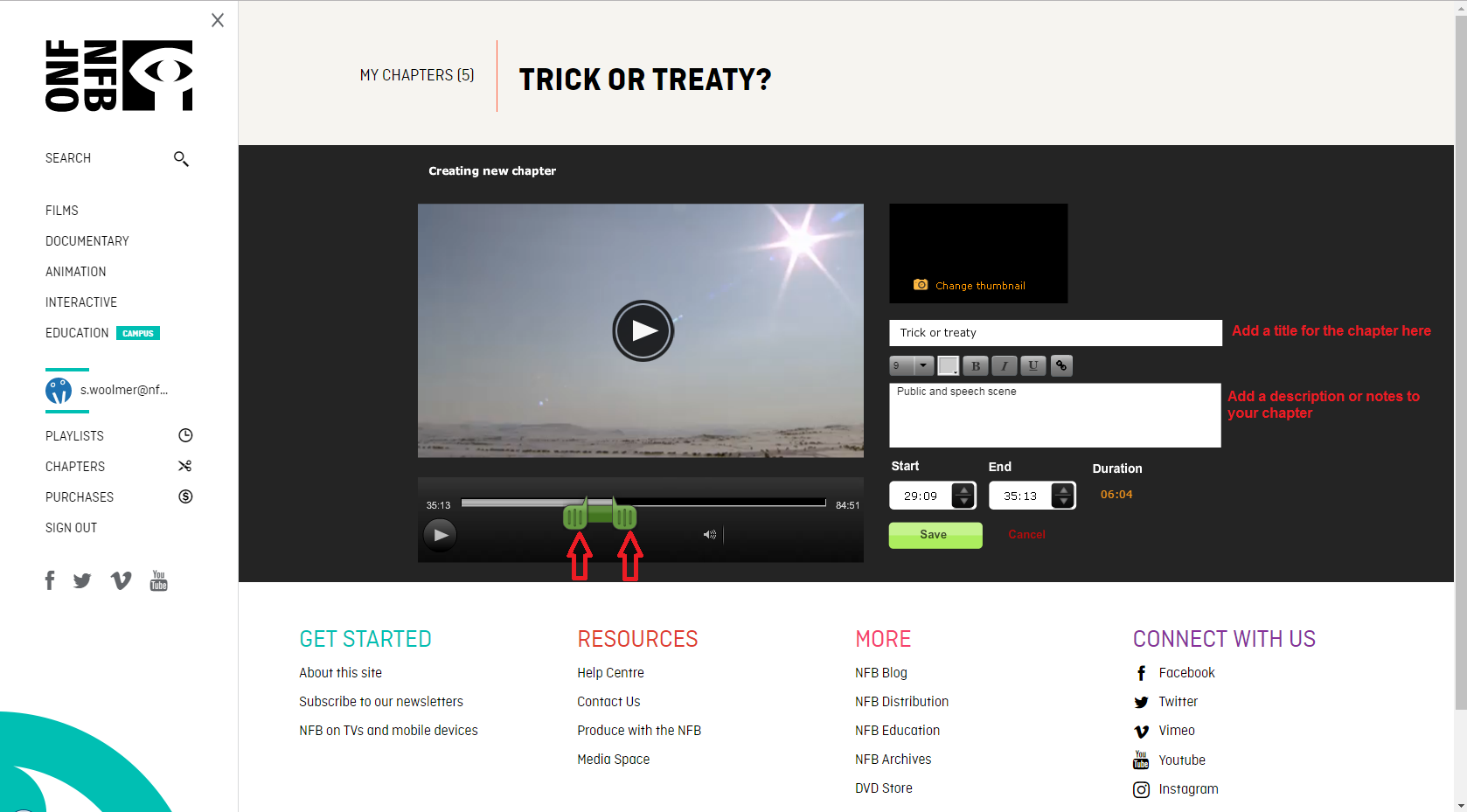 4. You can add your chapter to a playlist. This will allow you to find all of your chapters in one neat list or to share a playlist with your students.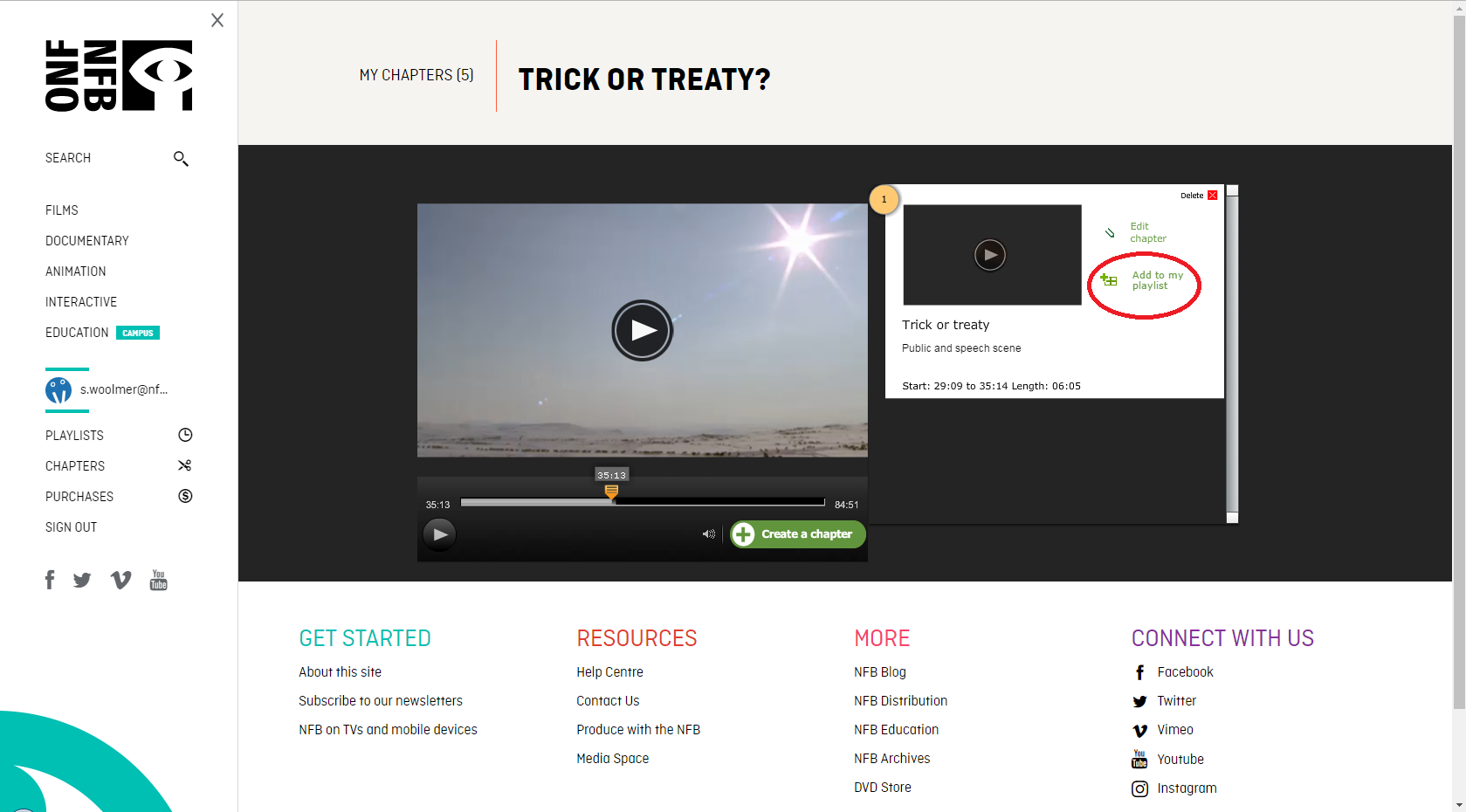 5. You can select to add the chapter to an existing playlist or to create a new playlist specifically for your chapter(s).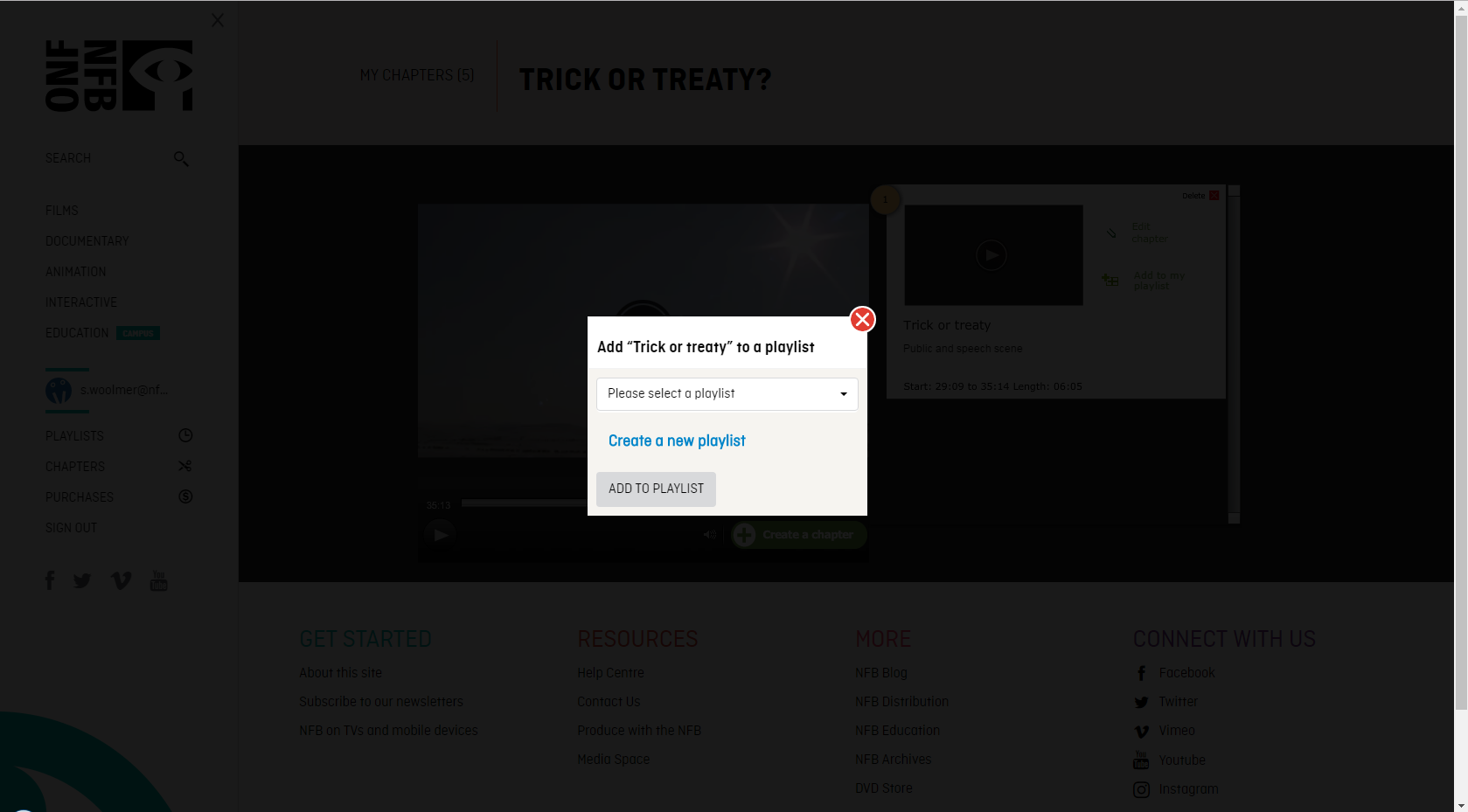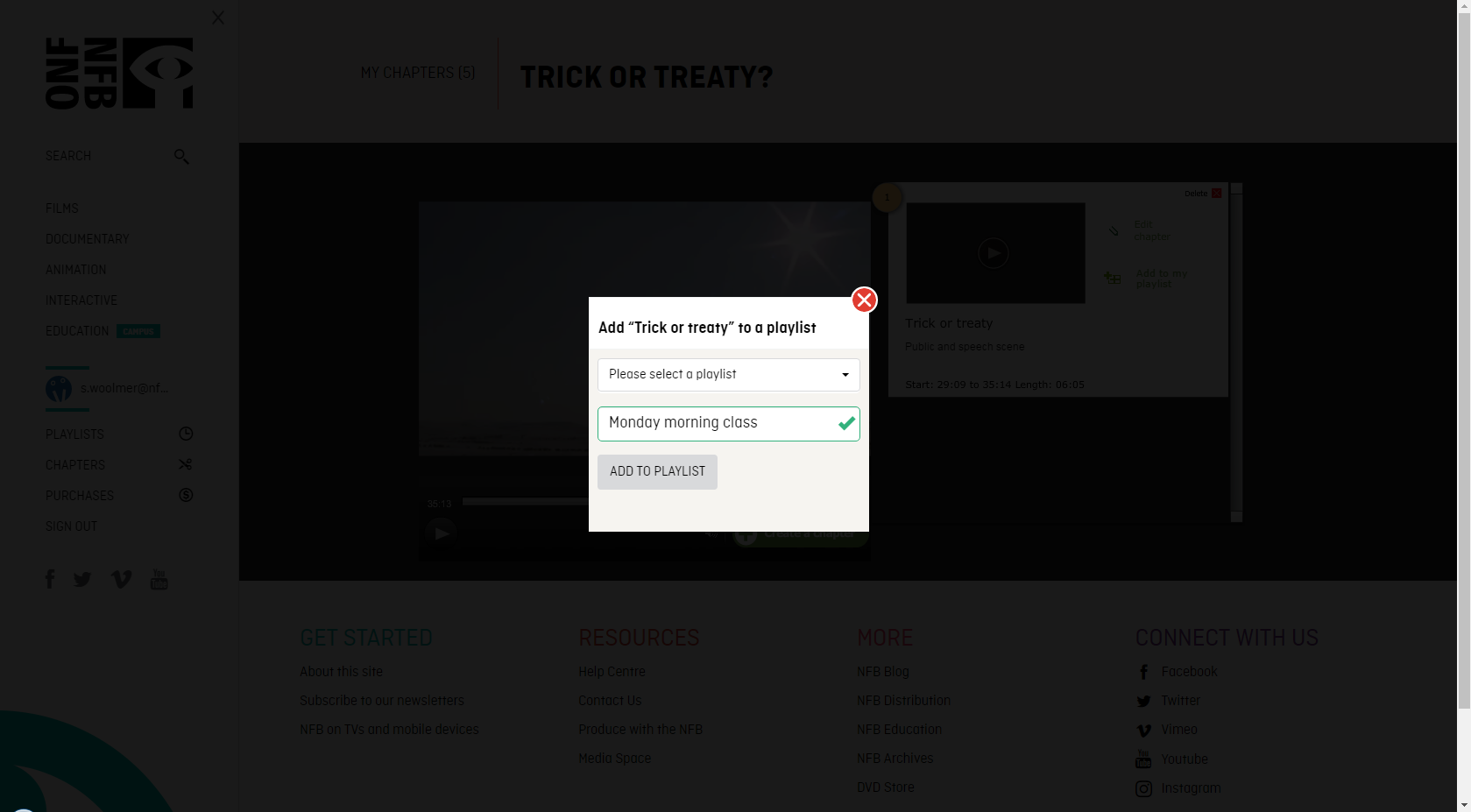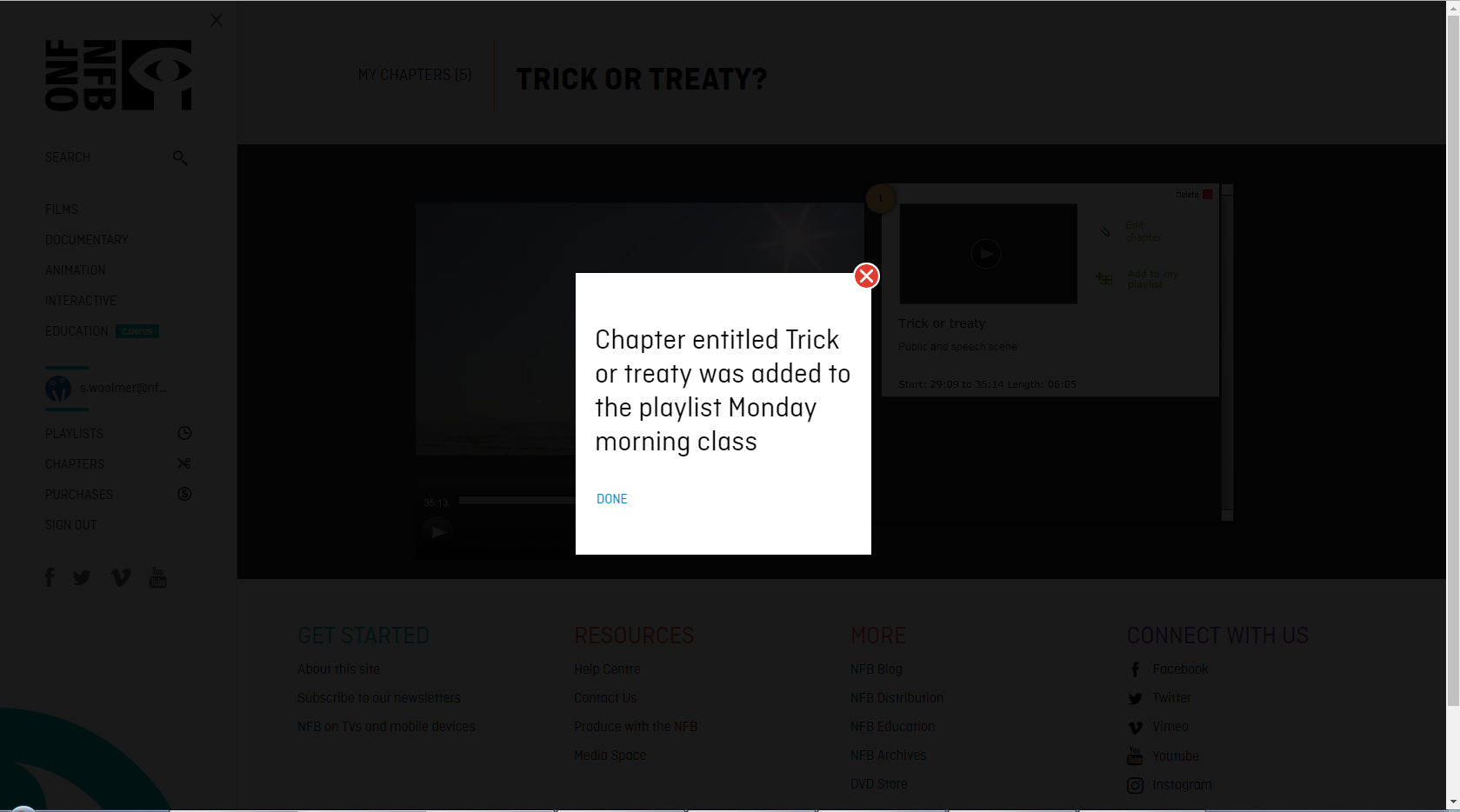 6. You will then be able to view the playlist via the PLAYLIST button on your left side menu.