To purchase a film for download, simply click on the "Download" button: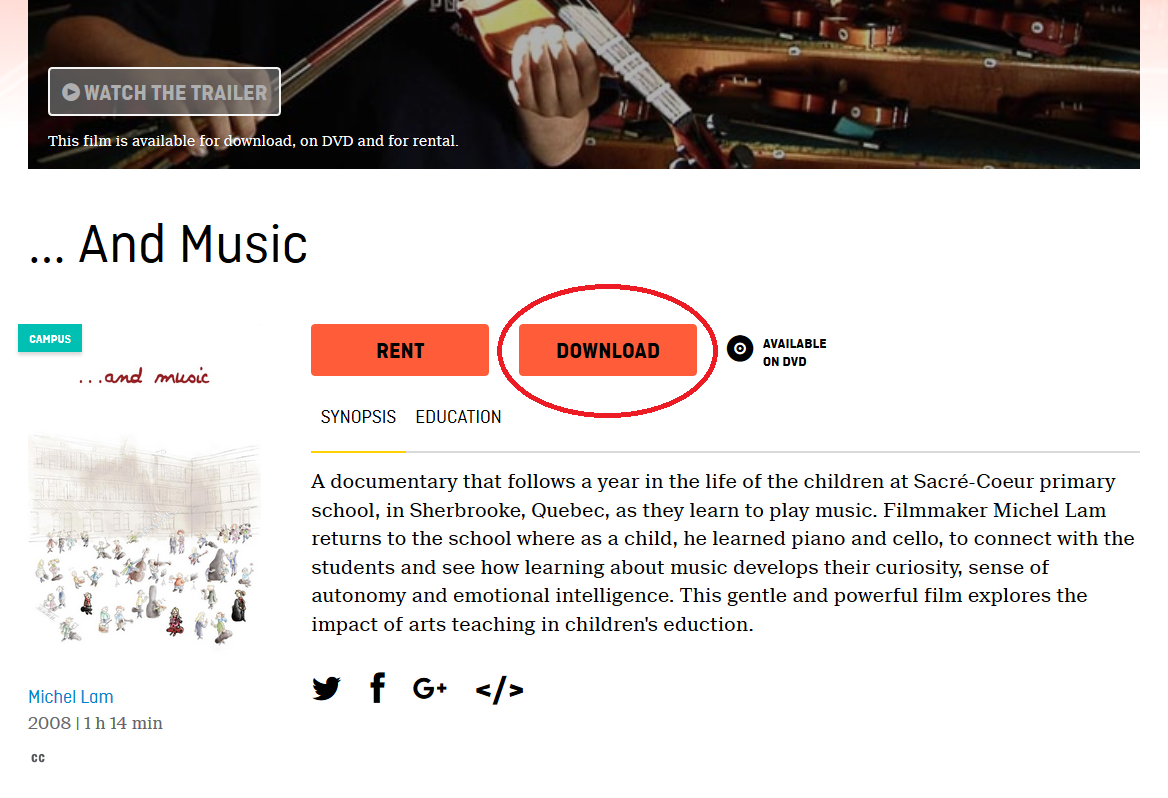 On the page that appears next you will be given the download options for that particular film, along with the pricing. Select the version you would like to purchase: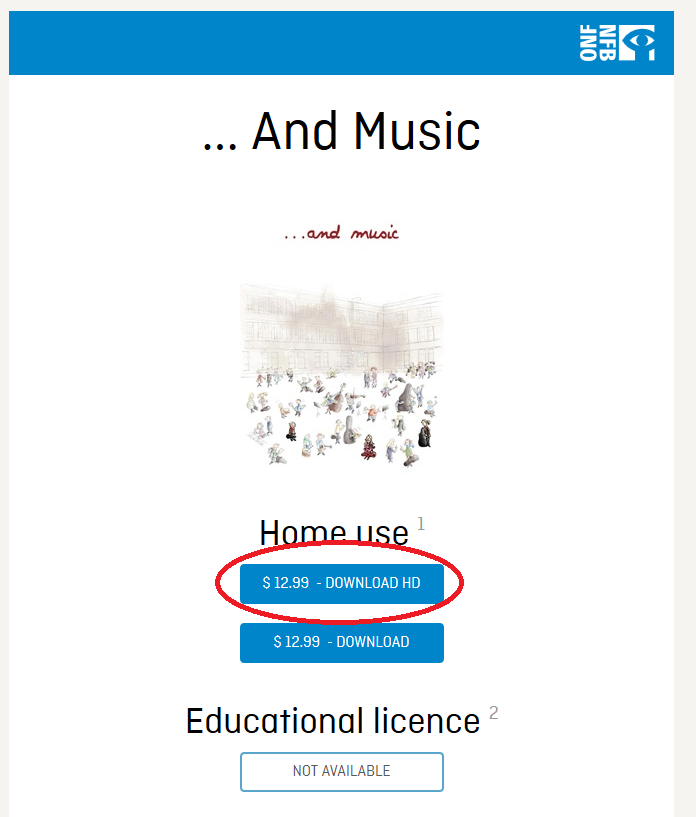 Next, you will need to either log into your existing NFB.ca account or create a new account :
Once you have created your account, please enter your billing and payment information. If you have a discount code for a free product, the credit card information fields will not be displayed.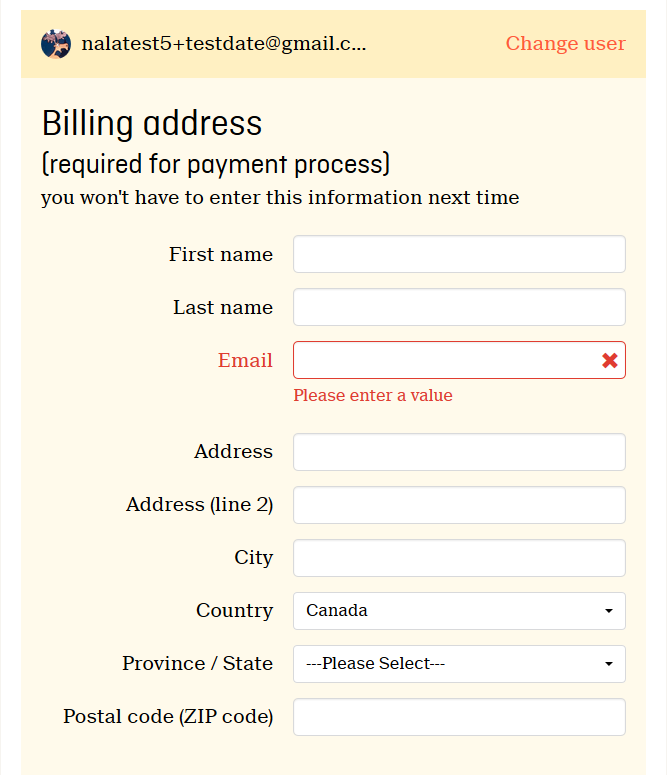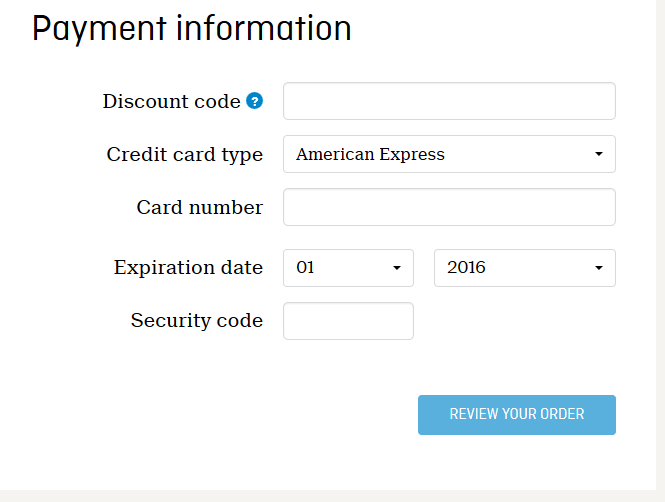 Confirm the information, and click on "Place Your Order."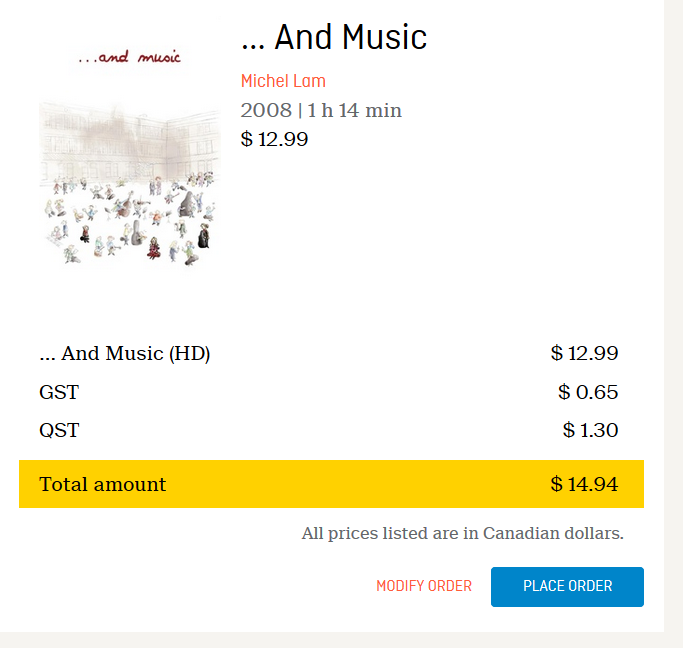 On the confirmation page you will find a link to download your film. If you wish to download your film at another time, you can access all of your purchases here: https://www.nfb.ca/member/my-library. You will also receive a copy of the invoice for your purchase via e-mail.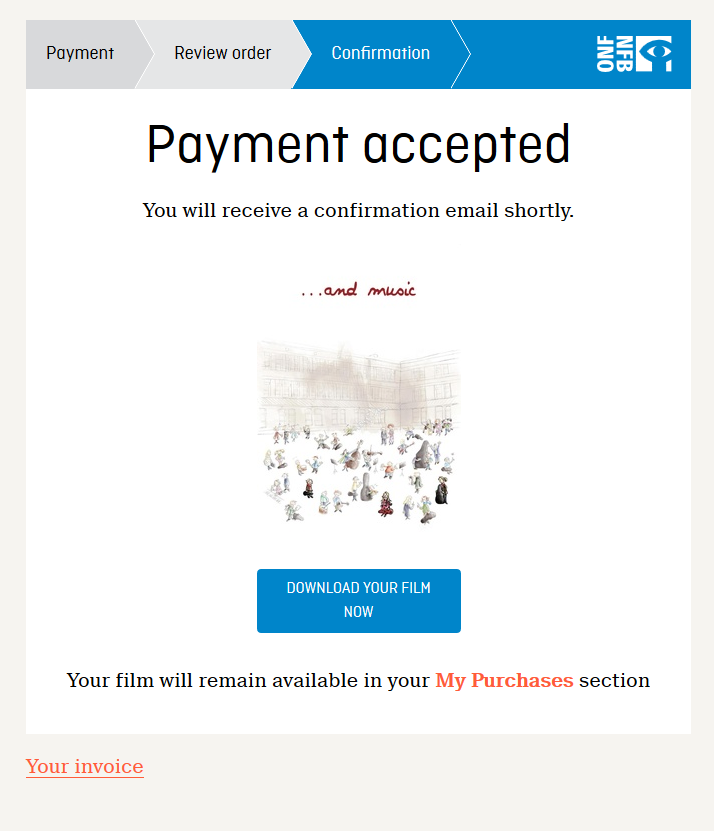 Please note that film downloads are not included as part of a CAMPUS subscription.
For more information on how to download your film, please click here.