Follow the 3 steps illustrated below to enjoy your free CAMPUS subscription, reserved for teachers and educators in Canada. People who have already completed the first two steps can jump to the third:
1. Create an NFB.ca account
2. Confirm your NFB.ca account
3. Select "CAMPUS – Unlocked for teachers" in the web page where the CAMPUS link, then click "Continue". Be careful not to enter anything in the search bar: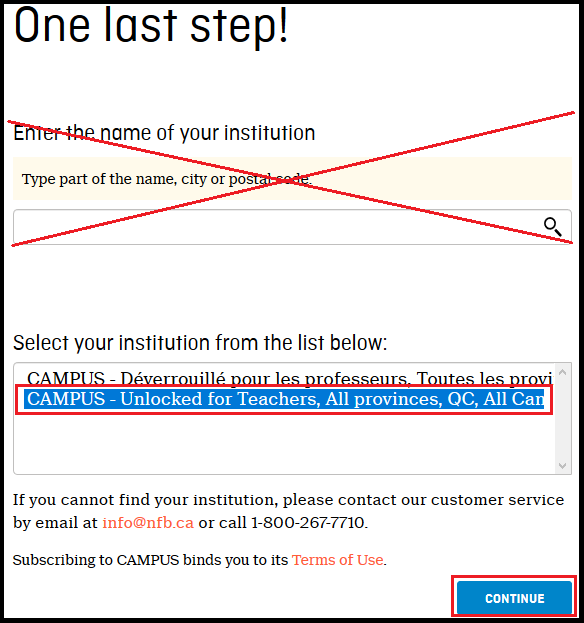 You are now ready to use your CAMPUS subscription!